Reading Time: 2 minutes 7 seconds
Some of us are lucky enough to experience surfing once in our lifetimes. For others, it's an annual tradition, and for a lucky few, being a surfer is a way of life. For Delia Bense-Kang, a Humboldt County native and passionate activist, the beach has been a fixture in her life since day one – and she couldn't be more grateful.
We sat down to a virtual chat with Delia to get her take on growing up surrounded by surfers, being a catalyst for positive change, and how each one of us can do our part in preserving the beauty of the ocean.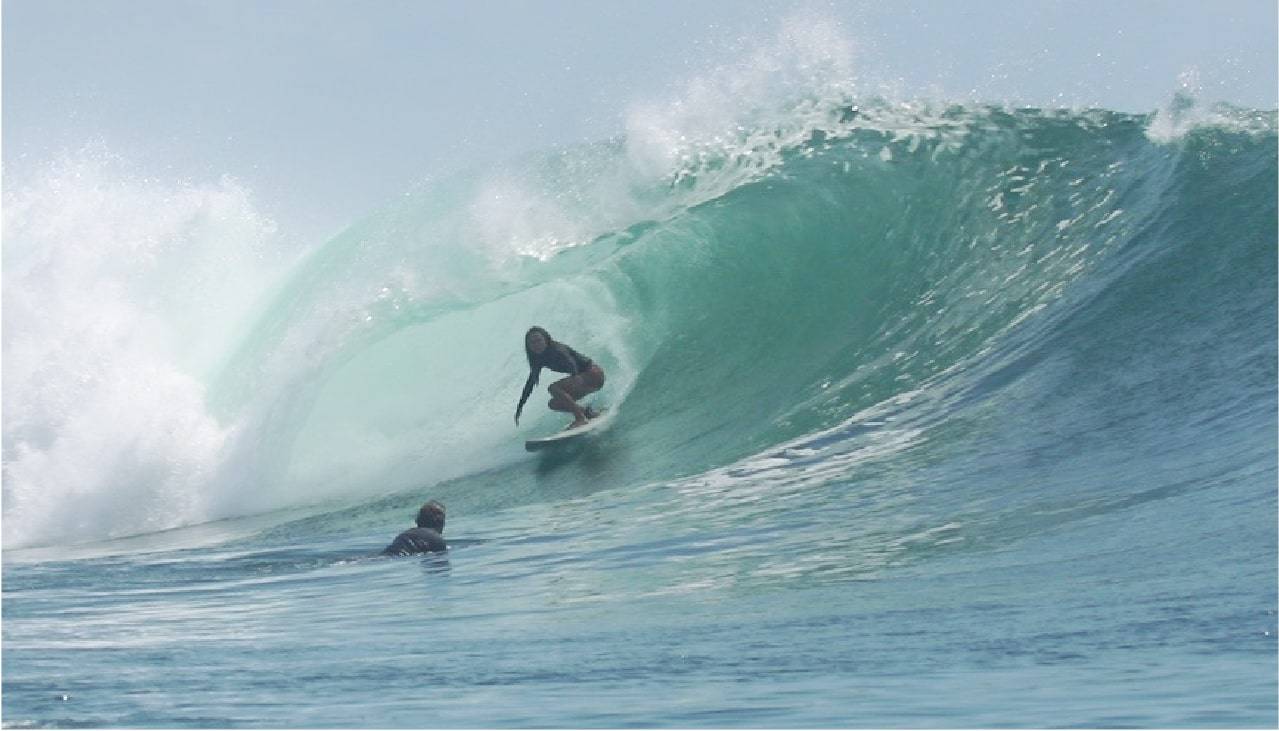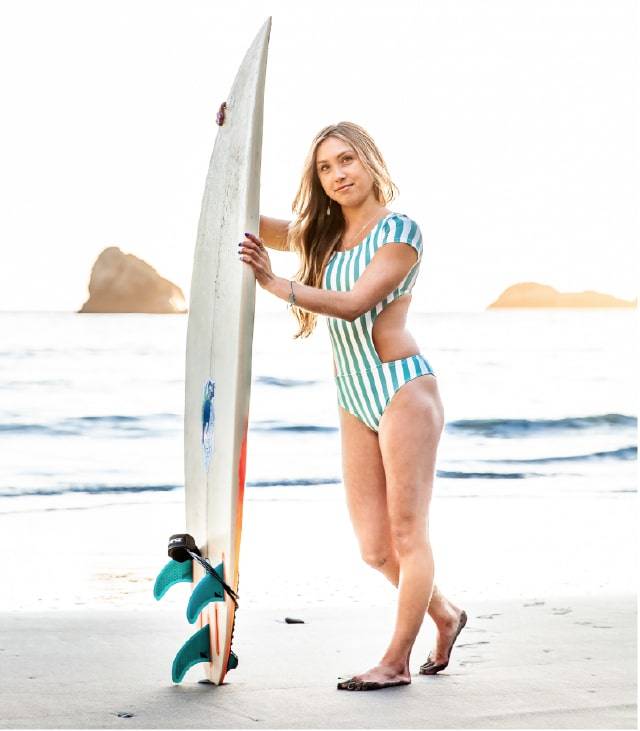 Eidon:Your father shapes surfboards for a living. On the flip side, how did growing up in a surf community shape YOU?
Delia: I love that I was raised amongst foam, dust, and crusty surfers. The beach is a second home, and I've always felt like I had a bunch of aunties and uncles who were looking out for me. Over the years, our small surf community has grown immensely, but the core group has remained and that feeling of being a family has been passed down to the next generation. Now, I feel like an aunt to the groms and I want to be a role model to them.

Eidon:What's one of the most impactful projects you've worked on as a coordinator for the Surfrider Foundation?
Delia: A few years ago, I testified at a California Coastal Commission hearing and stated my support for women to have a heat in the Mavericks surf contest. Not only was a heat granted, but the contest also sparked a larger movement towards gender pay equality. Today, the World Surf League is the first American-based global sports league to offer gender pay equality!

Eidon: What's one simple way readers can become an ocean protector in their everyday lives?
Delia: The first thing that comes to mind is to do a beach cleanup. If you want to take it a step further, one really impactful thing you can do is use your voice by sending a message about ocean protection to your representatives! Surfrider has a really cool action alert center where you can look up local, statewide, and national issues, and easily send a message to your reps. It's as simple as a few clicks and it goes a long way!
Eidon: Tell us about one of your most memorable surf trips!
Delia: Last summer I went on a solo trip to Salina Cruz, Mexico. I've traveled all over, but never completely by myself. It was both scary and empowering to only have myself to rely on. Luckily, I had done my forecasting correctly and scored the sand bottom, right-hand point breaks of dreams the place is known for. After this experience, I can say I highly recommend solo surf travel (done safely) for other ladies!
Eidon: Where's your next bucket list surf destination?
Delia: As much as I embrace cold water surfing, I'm dreaming about tropical, warm water. Tavarua is definitely at the top of the list. It's one of those places every surfer has to check off their list, right? I've also always wanted to take a road trip up to Alaska and explore unknown breaks along the way.

If you shop online with us those days, you'll be making a difference for the ocean and environment.
Meet our youngest Eidon Adventurer: Carlie Eastwood! Get inspired by this hardworking grom's path towards becoming a pro-surfer in our latest one-on-one interview.
It's a trend you've probably seen on social media: the upside-down bikini top! Here's how to steal the look.