The 21st annual Sisters of the Sea event came and went like the most anticipated holiday in the calendar. The weather was brilliant with bright blue skies and marshmallow clouds floating above. 150 participants benefited from slightly overhead waves accompanied by howling cross-onshore winds, thanks to the impending Tropical Storm Humberto, which loomed on the outskirts of the Florida coast. Although challenging, and certainly not the most favorable of conditions, contestants were simply grateful for the harsh waves.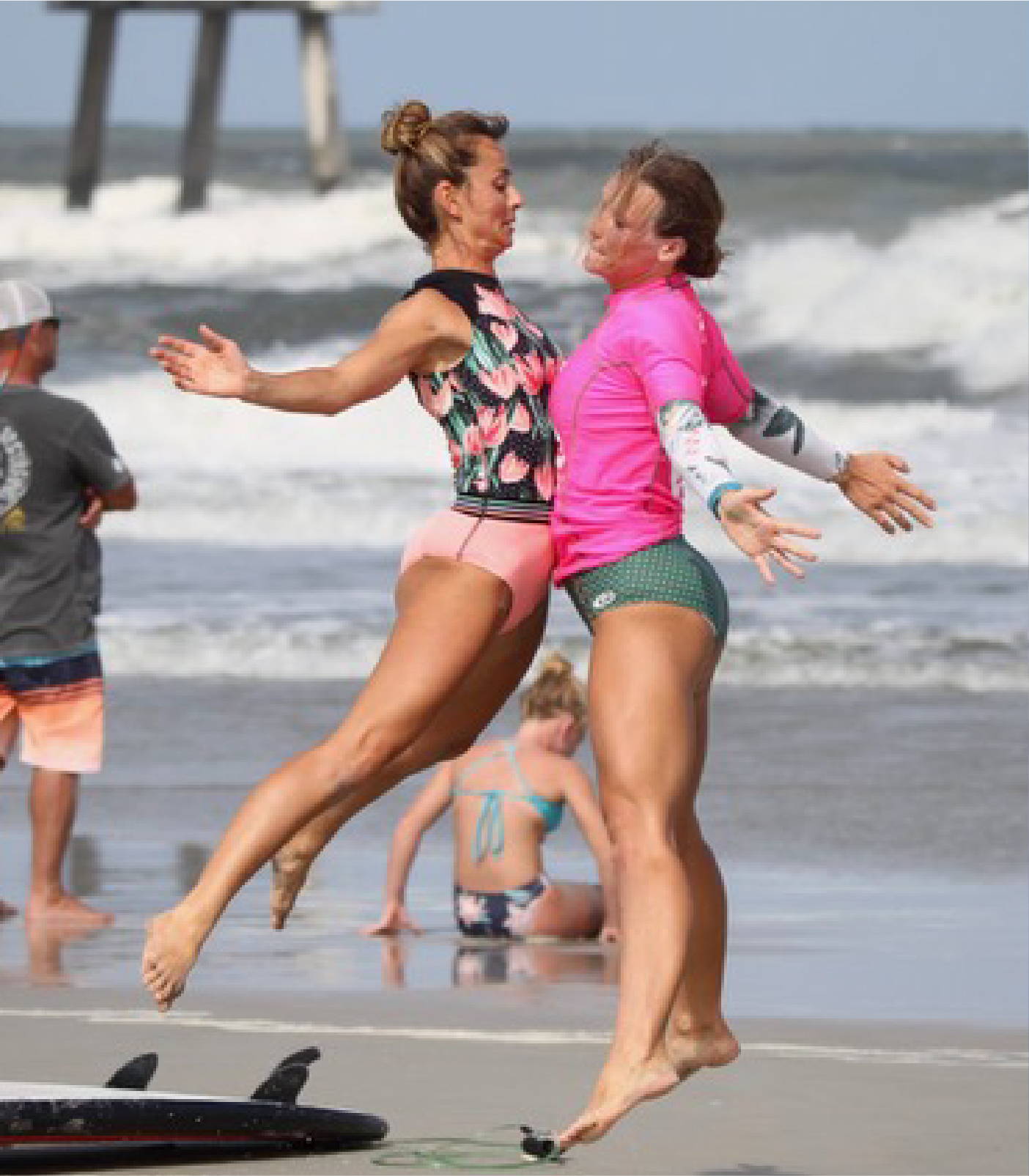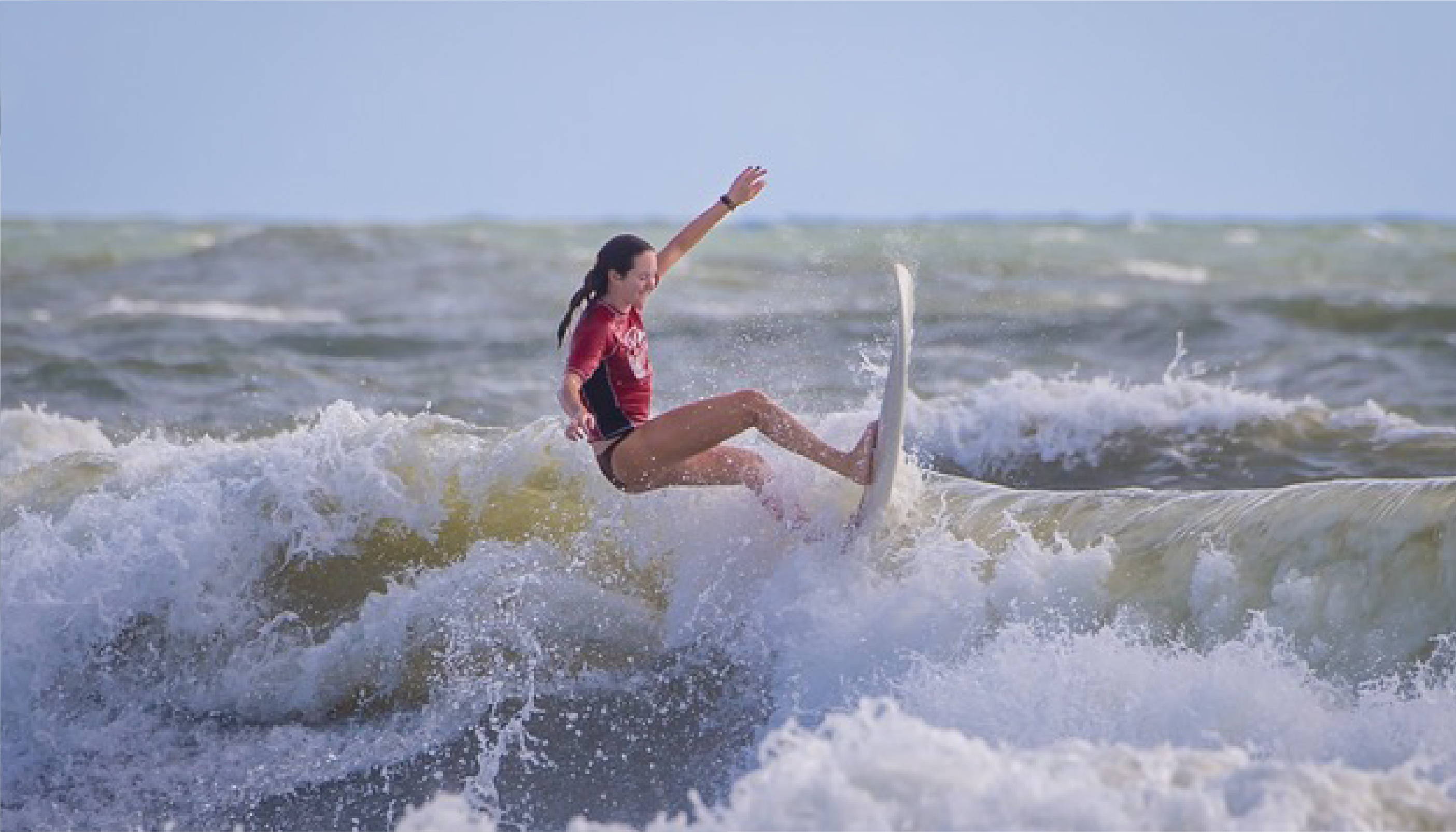 © Photography by Joey Wilson
The south side of the Jacksonville Beach Pier came alive once more with female surfers from the hosting town, intra-state neighbourhoods as well as a handful of international visitors turned competitors. With 14 amateur divisions and the newly added Beaches Go Green Pro Am division, heats were run simultaneously to ensure a smooth and consistent progression of the day's operations.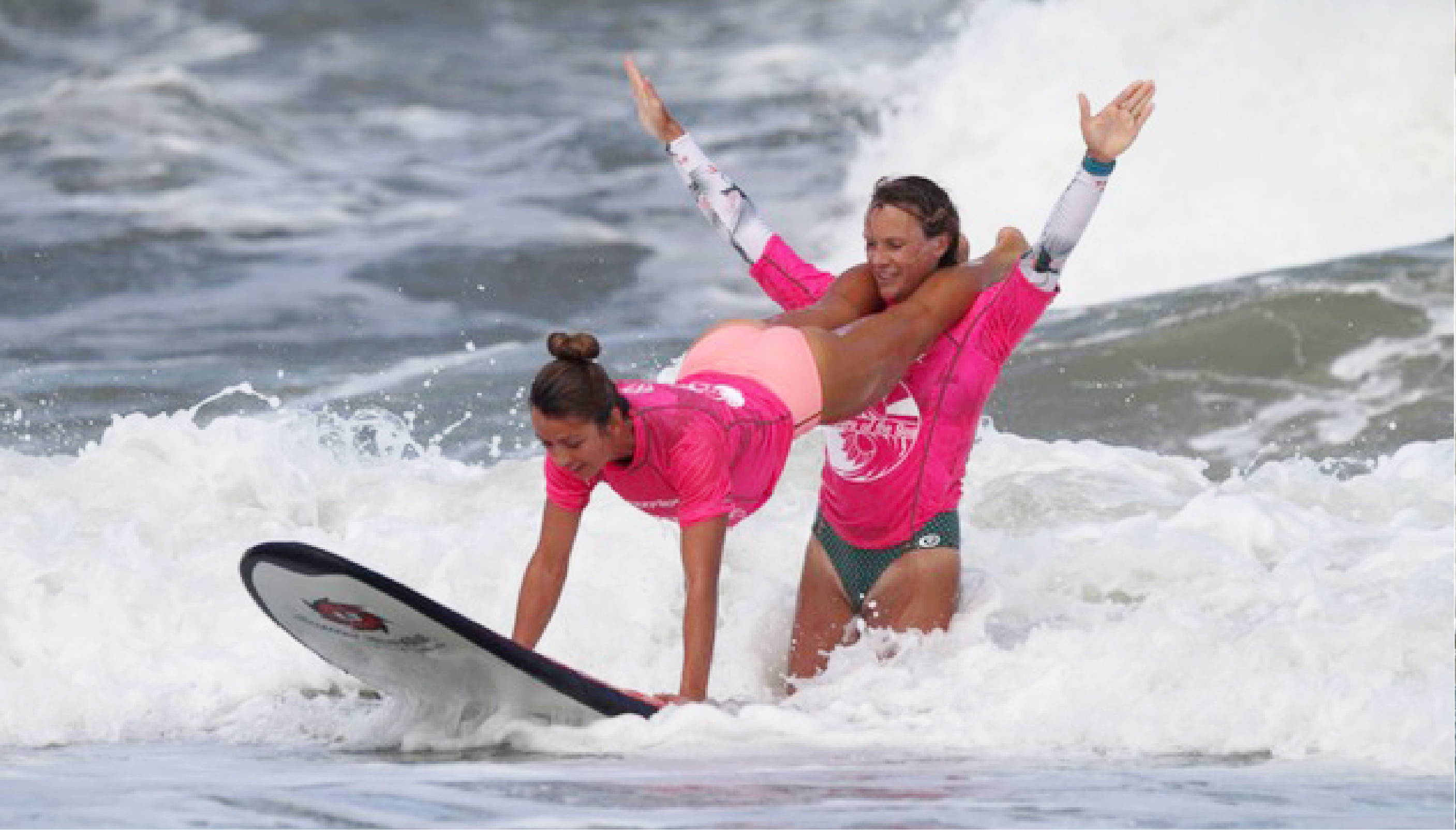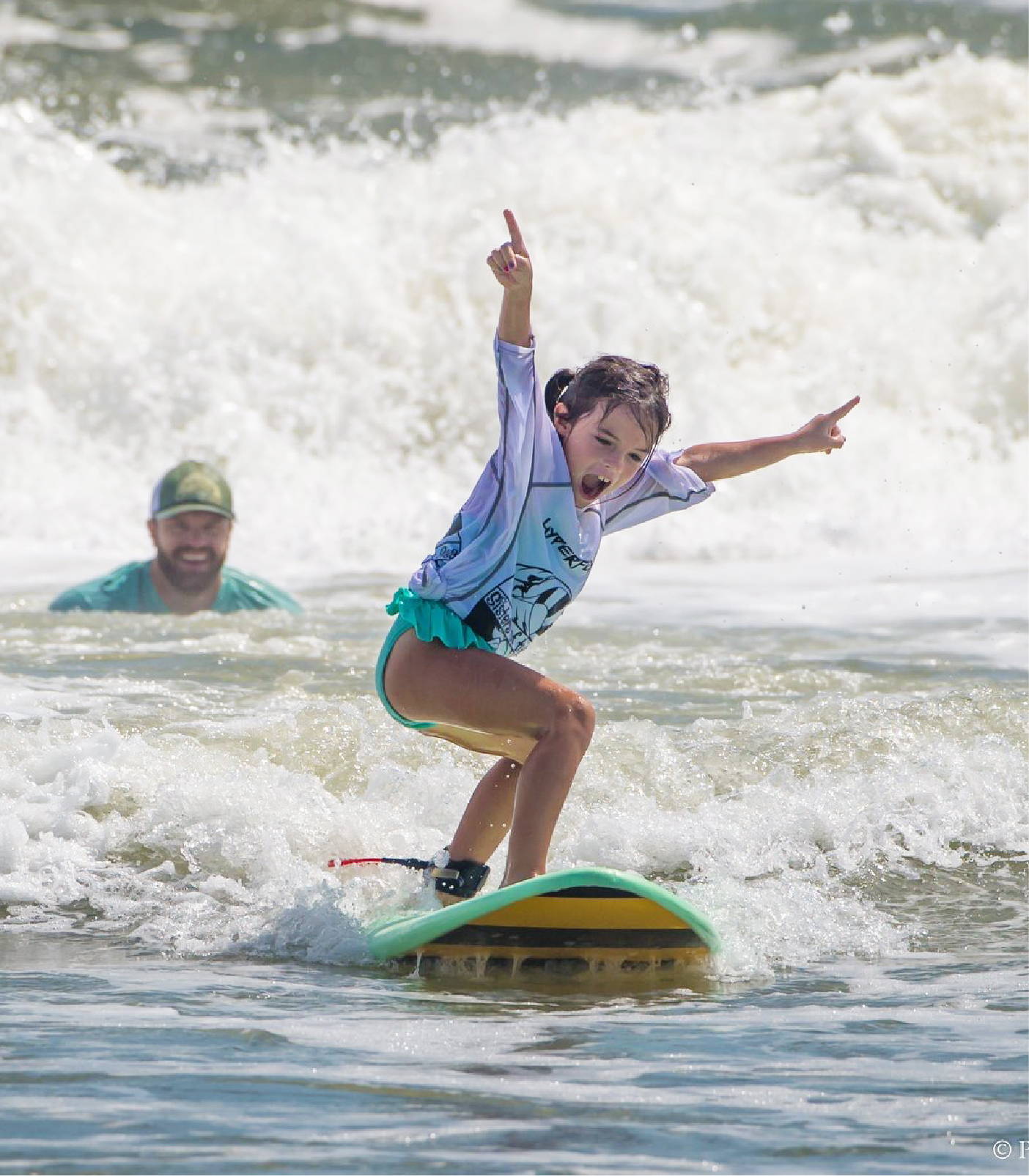 © Photography by Joey Wilson
Girls and women of all ages and skill levels confidently maneuvered their way through the sizeable surf, snapping and cross-stepping across the choppy faces and rolling white water with calculated precision. Occasional eruptions of cheers and applause from onlookers pierced the sound of the tunes belted out by the onsite DJ in support of the jobs well-done by the wave riders.


However, action was abounding not only in the water, but on land as well. Fun freebies provided by the sponsors such as refreshing energy drinks, complimentary mini massages and sick swag from us at Eidon, created a stir amongst the masses. As always, the forever fan favorite beach raffle enjoyed a constant mob throughout the day as beach goers tried their luck to win everything from pampering packages, beachwear and surf accessories to brand new skate and surfboards.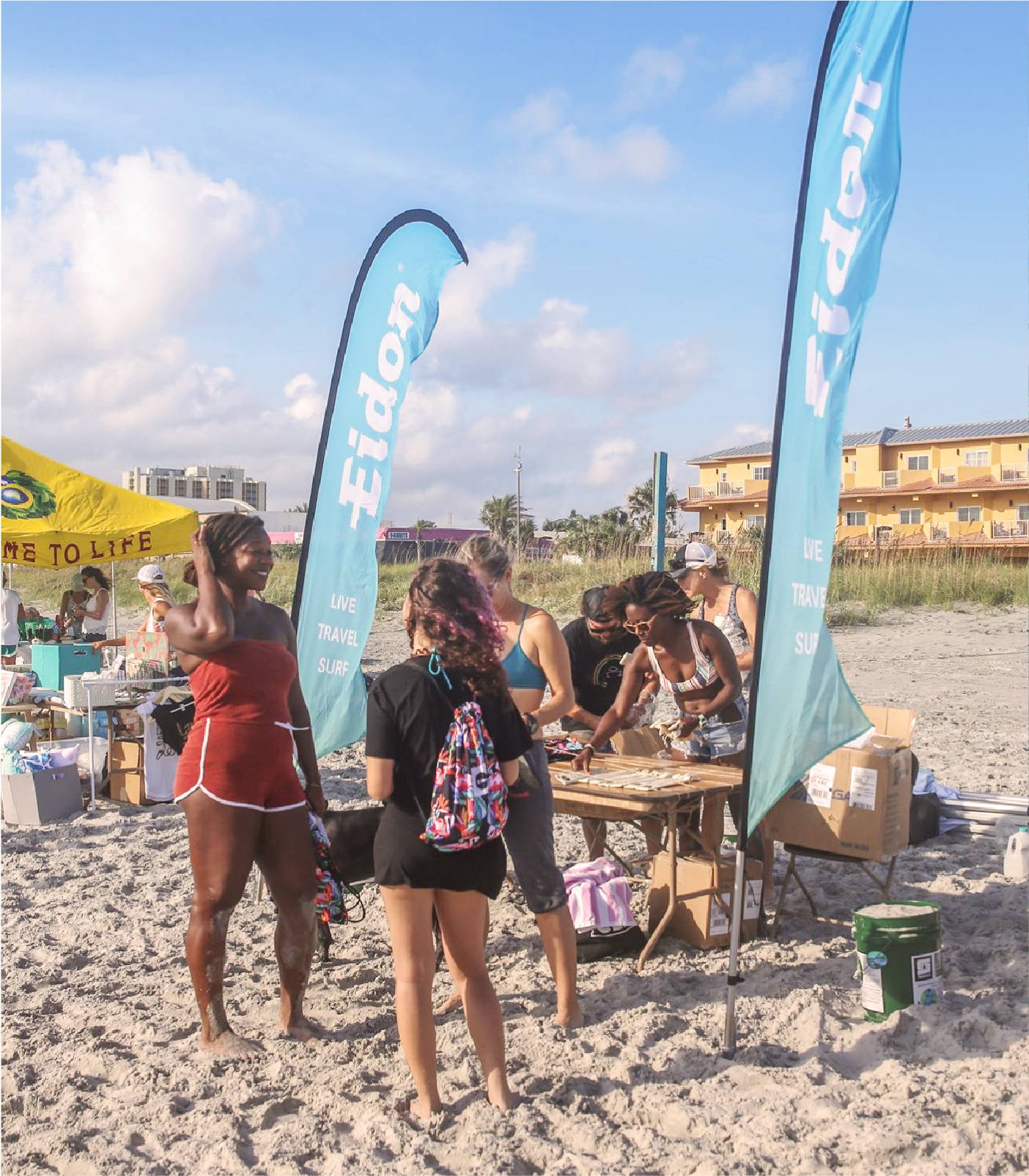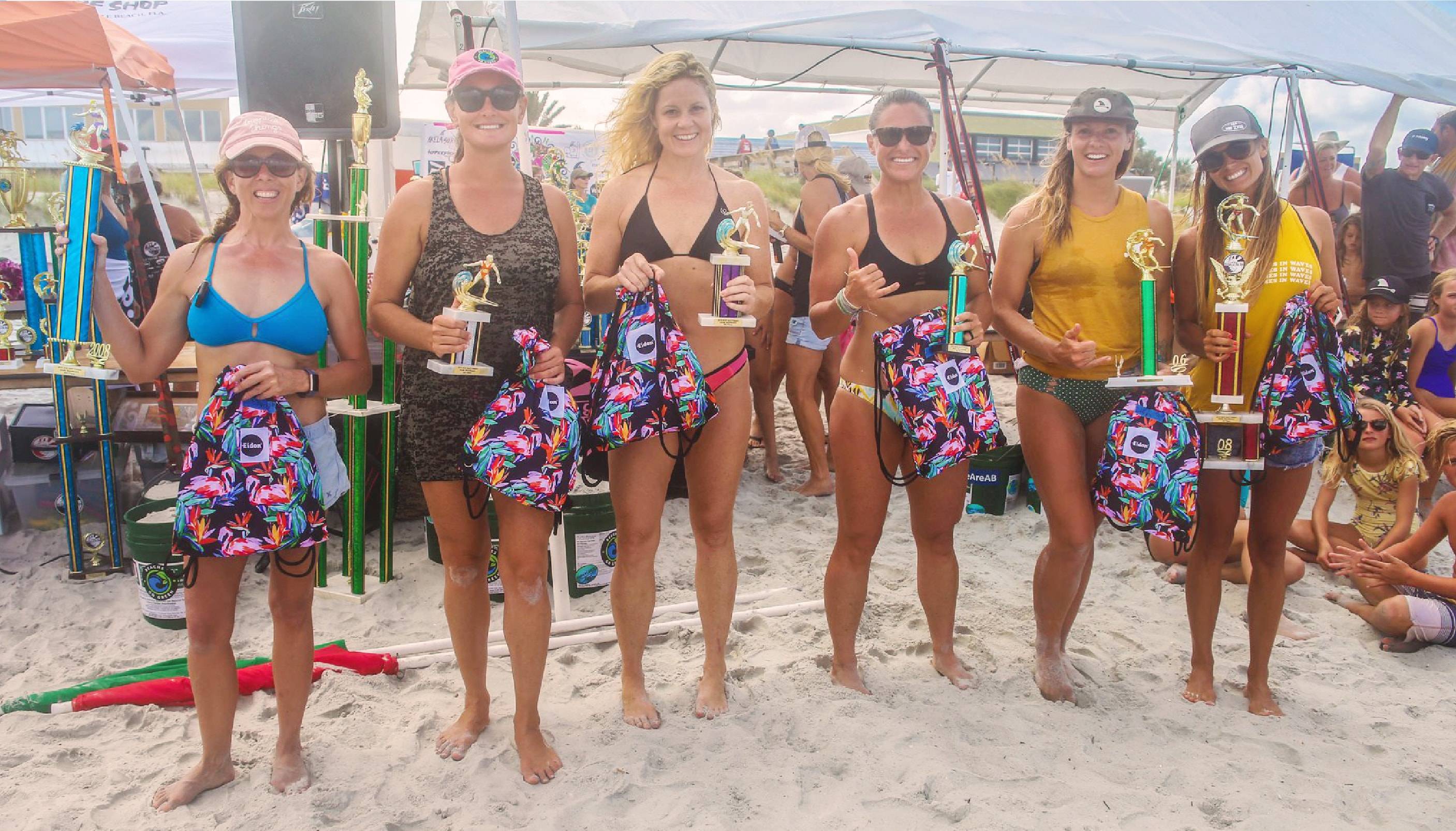 Through this endeavor, the 21st edition of this event was able to raise over $7000, all of which will be donated to Bosom Buddies and Live For Today; two charities which gives aid and support to women and children respectively affected by cancer. Commendable and selfless feats such as this makes it unquestionable as to why this event, created out of the love of sisterhood through the bond of surfing, has experienced such longevity and continues to prosper.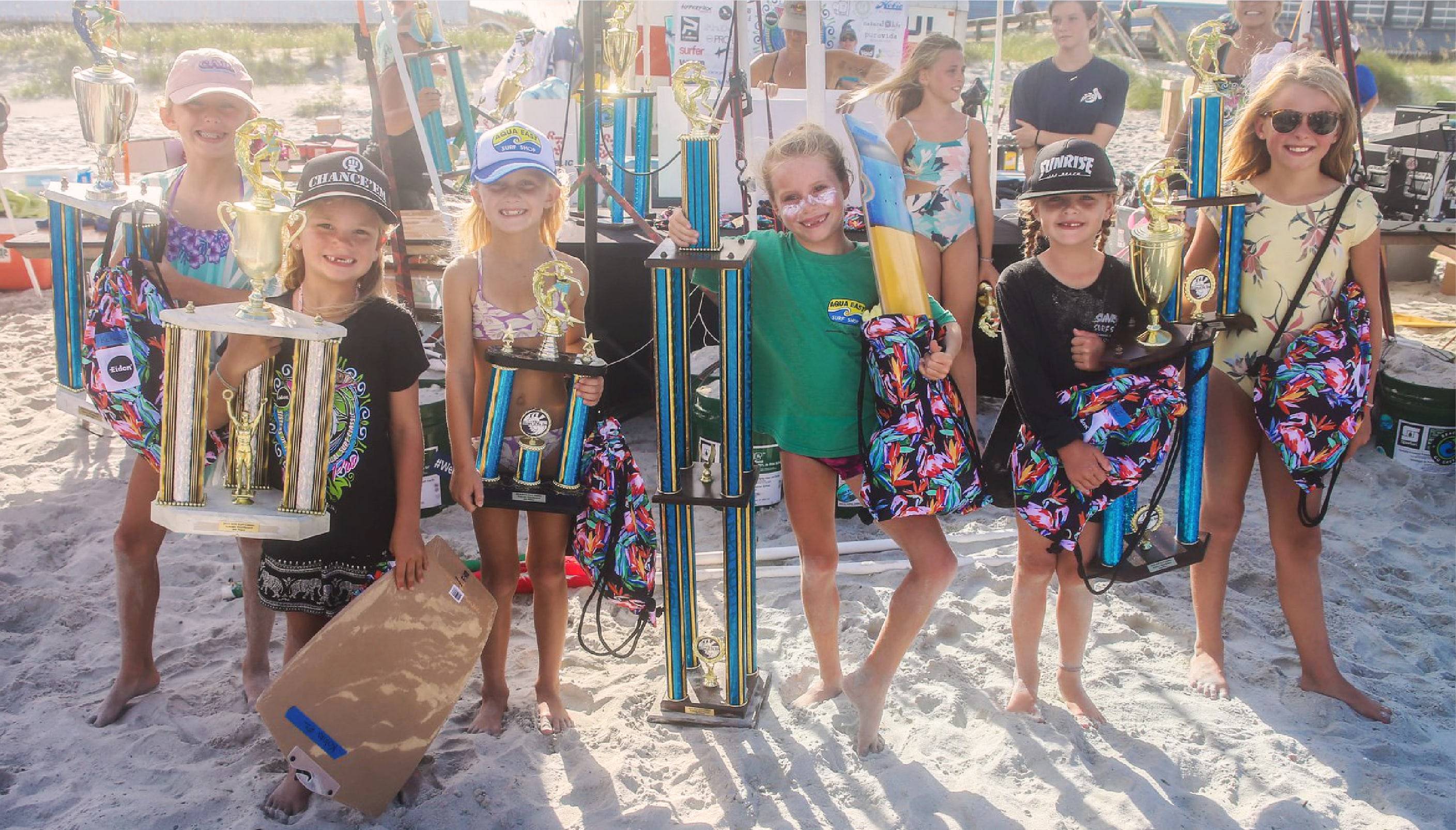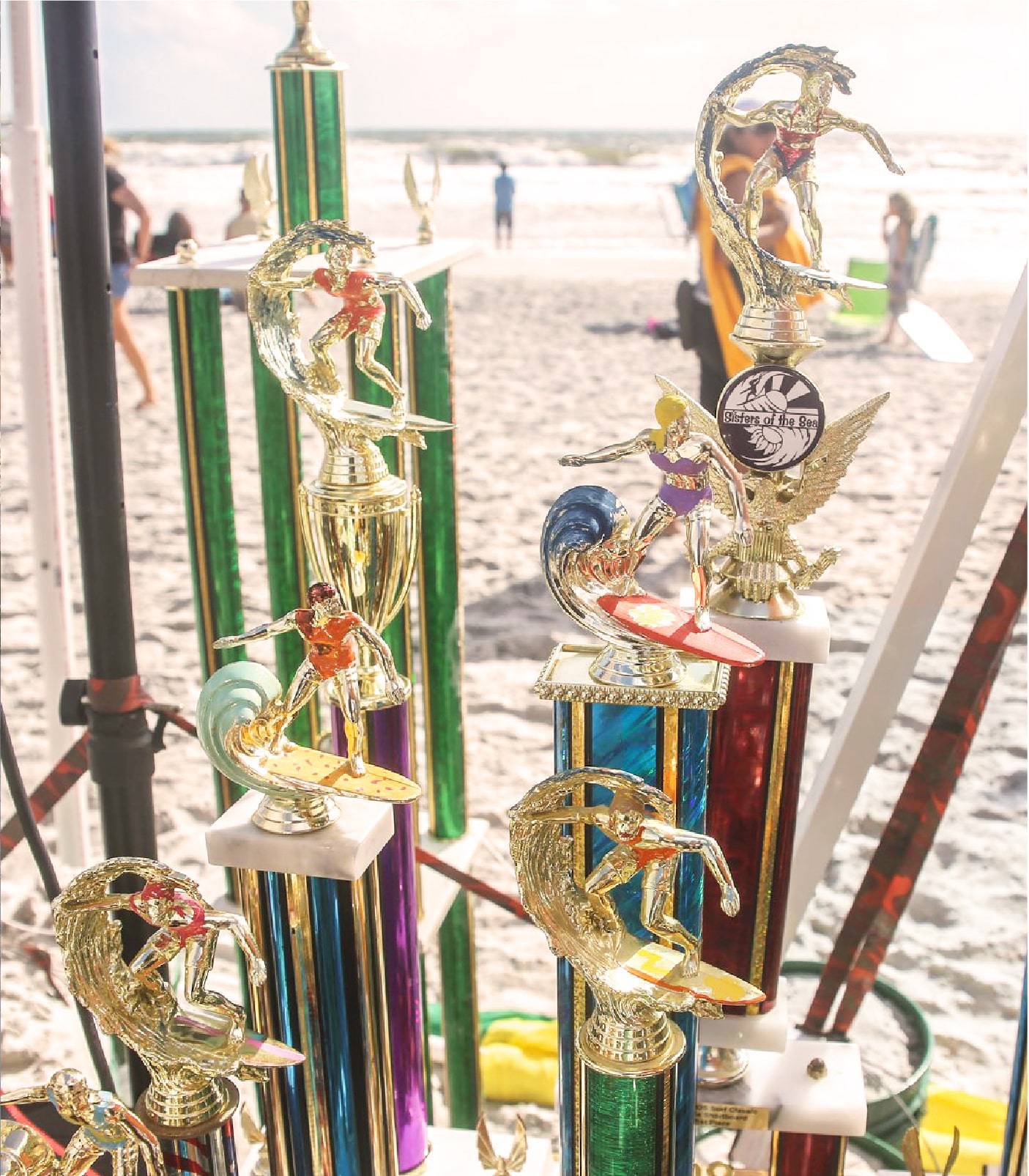 Sisters of the Sea Surf Classic Results
1. Joy Anderson

2. Linda Farber

3. Melissa Gann

4. Chrissy Bush
5. Buffy Maetozo
6. Rene Strudel
1. Fiona Sargenti
2. Mia Larson
3. Piper Austin
4. Carly Cappelluzzo
5. Mallory Turner
6. Zoe Larson
1. Lesley Curry
2. Kristin Huth
3. Kahlene Owen
4. JoAnn Bolton
5. Arianne Smith
6. Erin Miller
1. Grace Kneochel
2. Olivia Beaven
3. Abigail Remke
4. Cash Hoover
5. Jadyn Wagner
6. Elaine Moore
1. Kerry Tustin

2. Chrissy Bush

3. Joy Anderson

4. Marian Benjamin
5. Janet Wells
6. Kellie Teate
1. Mallory Turner
2. Grace Wright
3. Fiona Sargenti
4. Emily Skripko
5. Elle Rich
6. Savannah Love
1. Molli Miller
2. Erin Miller
3. Kristin Huth
4. Karen Buxton
5. Deia Davis
6. Meg Hammer
1. Grace Knoechel
2. Abigail Remke
3. Elle Rich
4. Ivy Bradley
5. Katy Kelly
6. Sofia Bourquin
1. Ansley West

2. Skylar Dae Miller

3. Cali Sharpe

4. Alyssa Gilreath
5. Isla Buxton
6. Coral Sasser
1. Savannah Love
2. Mikaela Nichols
3. Annie Adams
4. Lily Crevasse
5. Lanea Mons
6. Caty Crowe
1. Chrissy Bush & Arianne Edwards
2. Skylar Dae & Ty Miller
3. Inna Bell & Kristin Huth
4. Anne Marie & Grant Gibbs
5. Annie Adams & Olivia Jansen
1. Piper Austin
2. Nicole Fulford
3. Kayla Durden
4. Summer Love
With the contest and prize-giving coming to a jubilant close at approximately 4pm, another resoundingly successful Sisters of the Sea Surf Classic was added to the books of her-story. A special thank you and congratulations to Samantha Ryan and the rest of the Sisters of the Sea team for their hard work and execution of the festivities, because when women surf together for a great cause, it's always a rewarding day abundant in love and good vibes. With that said, even though we were a little sad to see the day come to an end, we're eagerly awaiting the 22nd instalment of this competitive celebration in 2020. Sea you there!