Reading Time: 3 min. 15 sec.
The ocean is a surfer's playground. And while its rip-roaring waves paint a striking picture of unmatched force, the sea is a fundamentally delicate beast.
This truth has come into sharper focus over the last few decades, as awareness about environmental issues like ocean acidification and marine litter has gradually increased. Surfers like Ashley Lloyd have taken it upon themselves to step in as stewards of the sea, exploring more eco-conscious ways to approach their craft.
Here's how Ashley, a passionate surfboard shaper, is also shaping the future of environmentally friendly board design.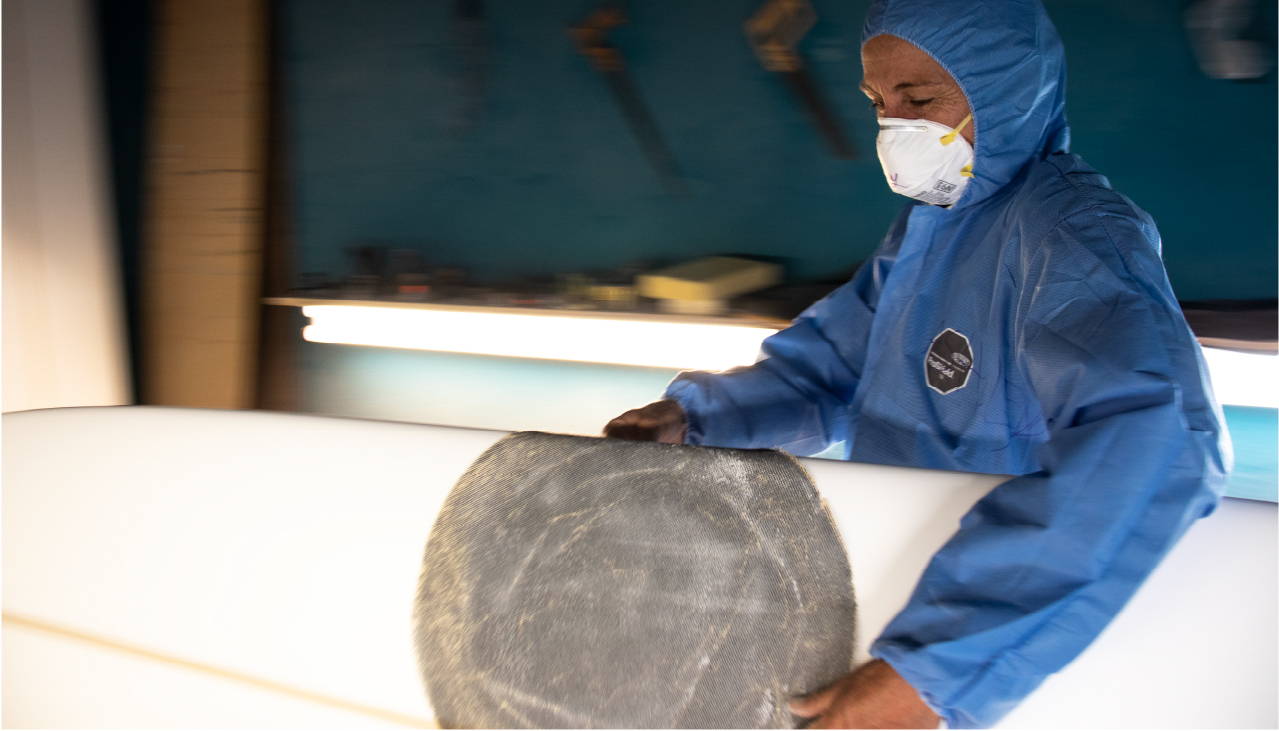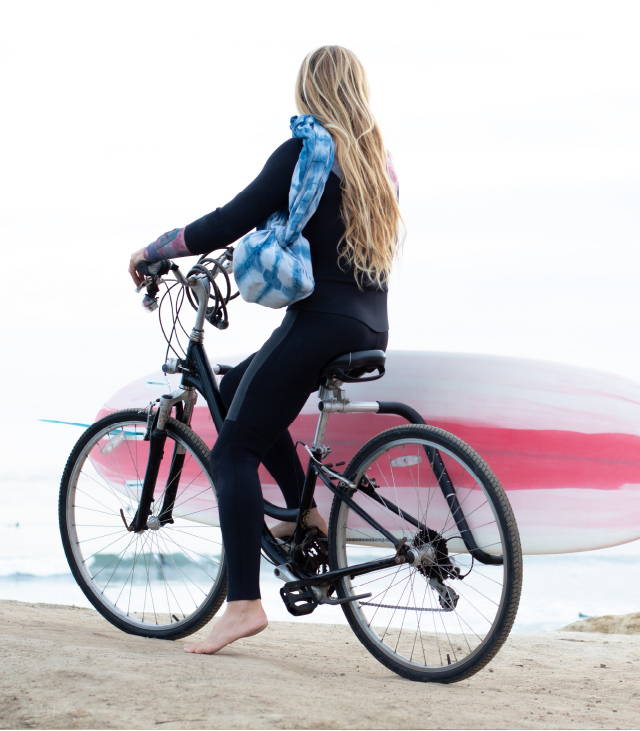 What inspired you to become a shaper and who guided you along the way?
A friend named Danny Tarampi asked me if I would be interested in learning, and that kind of started it all. I also owe it to my own self-explorations and a few other friends along the way who helped me with the craft.
We are seeing more and more girls behind the planer now, but back in the day, that was very rare. Were there any female shapers you looked up to growing up?
I didn't know any growing up, but I eventually learned that Cher Pendarvis had done some beautiful shapes. People have told me that I was the only female shaper they knew countless times. It's been a fun part of welcoming my continually shifting identity, as all of these other lady shapers continue to pop up. Its amazing.

Not only can you shape, but you can also glass, lam, sand, and more. What's the importance of knowing how to build a board from beginning to end?
It is really useful as the shaper to understand everything that goes into making a surfboard. The shaper tends to be the glorified role, but each step is very important to the process. I value when a good team passes the board from one step to the next, putting trust in each other's work.
I don't really glass boards anymore – I provide opinions every now and then, and am learning to leave before I get carried away. I am grateful for the lessons, creative fulfillment, and determination that learning the entire board process has brought me.
The male-dominated surf industry can make young girls feel unwelcome in the shaping bay. What advice do you have for girls who dream of learning the craft?
Whether it is in the shaping bay or any other arena in life, there will be people who tell you where you do or don't belong. Choose the words and thoughts that you want to guide your life and your belief system. Create the path you want for yourself by adopting the right habits – that will always bring you to where you want to be. You are limitless, it's just a matter of believing in yourself, and trusting that the universe has your back.

You wanted to make boards with less of an environmental footprint, which led you to switch from conventional polyester resin to a bio-based epoxy resin. Not only is your resin Green certified, but all of your boards are ECOboard verified. Tell us about your journey and why it's important to the future of surfing.
Being part of the movement to try new materials hasn't always been a smooth experience, but I am immensely grateful to be a part of the shift. My first venture was making a board with a bio-foam blank for the surf film. From there, the burning in my heart and conscience led me to try many different approaches for making a surfboard more sustainably.
Over the last several years, we've been using a bio-based epoxy by Entropy. When I first tried it, it was a challenge finding glassing factories that would use it: shapers and glassers really don't get paid much for the amount of work we do, and boards are costly to make. So, asking someone to start experimenting with resin that may cause lots of extra work before understanding how to use it fluidly was a big deal.
My former husband, Alex Thompson, was in between jobs at the time. Driven by the desire to have our boards glassed in a more eco-friendly way, he plunged into helping me, and built a facility to glass all of our boards in-house.
I also wanted to use recycled and recyclable foam cores. When I heard about flax cloth, I was thrilled to find that it addressed the weight and glide issues inherent to other materials, and even added a sensation of its own that makes for a beautiful ride.
We've since been certified as an ECOboard maker through Sustainable Surf, who I really appreciate for helping the surfing industry start reducing its impact on this precious world that we live in. I wasn't sure how my customers would feel about the change, but I am happy to report that people have been very supportive and love their ECOboards!
If you shop online with us those days, you'll be making a difference for the ocean and environment.
Meet our youngest Eidon Adventurer: Carlie Eastwood! Get inspired by this hardworking grom's path towards becoming a pro-surfer in our latest one-on-one interview.
It's a trend you've probably seen on social media: the upside-down bikini top! Here's how to steal the look.